Lanny Davis Recalls What It's Like to Defend a President Under Siege
Daily Beast – by Eleanor Clift, 7.5.17
In what became famous last words, lawyer Lanny Davis told President Clinton he would be leaving his post in a month as special White House counsel because his wife was pregnant, he needed to be at home, and besides, everything was quiet. The campaign finance investigation into Clinton's 1996 re-election had wrapped up, ending stories about "Coffeegate" fundraising and Lincoln Bedroom high-dollar sleepovers.
"All your scandals are behind you," he told Clinton.
That was early December 1997. The following month—Davis remembers the exact date was Jan. 19, 1998—he got a call at home at 9 in the evening from Peter Baker, then with The Washington Post. "Why are you calling me?" Davis asked, puzzled since he'd left the White House. Why not call Mike McCurry, the press secretary, or John Podesta, the deputy chief of staff?
They said to call you, Baker replied. "Have you ever heard the name Monica Lewinsky?"
"No, who's she?"
Click here to read the full article.
__________________________________
Former Clinton Administration Counsel Lanny Davis speaks on Hillary's character
Daily Collegian – by Andrew Kalmowitz, 10.24.16
With the presidential election in its final two weeks, the Clinton campaign is continuing its outreach to college campuses. This is where Lanny Davis, a friend of the Clintons who served as special counsel to the Bill Clinton administration, comes in.
Davis, who formerly served as spokesman for Bill Clinton and the White House on matters concerning campaigns finance investigations and other legal issues, spoke to at the Penn State College Democrats meeting on Monday evening.
He started his speech by drawing a parallel between the current political climate and the one that existed in the 1960s, saying government was "poisonous" in the eyes of many people, especially young ones.
"We all just saw relevance that policies could kill us, because Washington was sending us to a jungle to be killed," Davis said in reference to the Vietnam War.
He met Hillary Clinton when he was a senior at Yale Law School, before she had met Bill. Davis said he jokes about this fact whenever he is with the Clintons.
"I still call her Hillary Rodham even when her husband is around," David said. "I say 'I knew her before you did.'"
Click here to read the full article.
__________________________________
Lanny Davis Launches New Firm With Orrick, Patton Boggs Alums
Law.com – by Susan Beck, 5.5.16
At age 70, Lanny Davis is starting a new law firm. The peripatetic litigator and public relations spinmaster announced this week that he has formed Davis Goldberg & Galper, as well as a public relations operation, Trident DMG. Davis said both shops are "dedicated to integrating law, media and policy into solutions for clients."
The new ventures build on Davis' long career bridging law, politics and public relations. He spent 28 years at Patton Boggs and six years at Orrick, Herrington & Sutcliffe, as well as a seven-month stint at McDermott Will & Emery. Between Patton Boggs and Orrick, he served as special counsel to President Bill Clinton during the run-up to the Monica Lewinsky crisis.
After leaving McDermott in 2010, he ran his own law firm, Lanny J. Davis & Associates, was an executive vice president at the PR firm Levick Communications, and founded the PR firm Purple Nation Solutions with Republican strategist Michael Steele.
When asked why he was forming another new firm now, Davis offered a practical explanation: "I have a second wife of 31 years and an 18-year-old senior in high school and an 11-year-old to put through college," he said. "I figure I'll be writing tuition checks at least until I'm 84."
Click here to read the full article.
__________________________________

Clinton ally Lanny Davis starting new DC firms
The Hill – by Megan R. Wilson, 4.15.16
Lanny Davis, a Democratic consultant close to Hillary Clinton, is leaving the PR firm Levick to establish his own business ventures.
His move comes two months after the departure of former Rep. Connie Mack (R-Fla.), who left Levick after it announced a round of layoffs.
"After nearly two years affiliating my law firm with the great strategic communications firm of Levick, I have decided to reestablish an independent firm," Davis said in a statement. "I will be starting new law and PR firms to continue to integrate law, media, and politics into solutions for clients."
Davis said that his new firm, to be called Davis Goldberg & Galper, would feature former colleagues Adam Goldberg and Josh Galper, whom he had worked with at another firm. Goldberg served as a White House special associate counsel to former President Clinton and Galper works as a general counsel and chief policy officer for a tech company called Personal.
The new PR new firm, which is called Trident DMG, is a partnership with Eleanor McManus, who has worked with Davis since 2010 and previously served as a senior producer for CNN's "Larry King Live."
Click here to read the full article.
__________________________________
Lanny Davis exits Levick to launch Trident DMG
PR Week – by Diana Bradley, 4.15.16
WASHINGTON: Levick EVP Lanny Davis is leaving the agency to launch PR firm Trident DMG, effective on Monday.
Eleanor McManus is also departing her role as Levick SVP for Trident. The new PR firm will focus on crisis and strategic communications, litigation communications, advocacy, reputation management, and PR.
Davis is also rebranding and expanding his law firm, Lanny J. Davis and Associates, as Davis, Goldberg & Galper. The law firm will operate in conjunction with Trident DMG.
"I will be starting new law and PR firms to continue to integrate law, media, and politics into solutions for clients," Davis said in an emailed statement. He added that the shops will continue to use Levick as "trusted friends and experts to support our work."
Davis' partners in the law firm will be Adam Goldberg – another Levick SVP who is leaving – and Josh Galper, both of whom were his prior law partners. Davis explained that he worked closely with Goldberg and Galper for years to develop a law firm and crisis management practice model.
Click here to read the full article.
__________________________________

Lanny Davis: The Skipper for Big Names in Dire Straights
Washington Post – by Paul Farhi, 10.21.13
The man who officially defended Bill Clinton during his pre-Monica White House scandals, who crafted "crisis management" strategies for Martha Stewart and Penn State (after the Jerry Sandusky horror), whose paramount advice to his embattled and embarrassed clients is no no-commenting, isn't talking about his latest piece of public sentiment engineering.
That would be Redskins owner Dan Snyder's somewhat kinder and vaguely gentler stance on his football team's name. After President Obama suggested that the Washington Redskins might consider a name a little less offensive to Native Americans earlier this month, Snyder put Davis on the case. Davis advised the owner to play nice, or at least nicer, in responding. "I respect the opinions of those who disagree," wrote Snyder in a newsmaking open letter to fans. "I want them to know that I do hear them, and I will continue to listen and learn."
Click here to read the full article.
__________________________________
Lanny Davis on Anthony Weiner's latest indiscretion: "Without Huma being next to him, it'd be a much different conversation"
CNN – by Jason Kurtz, 7.23.13
On the heels of another revelation of lewd behavior by New York City mayoral candidate Anthony Weiner, tonight "Piers Morgan Live" welcomes a collection of political insiders and media experts tasked with placing the latest developments into context.
Filling in for Piers Morgan, guest host Chris Cuomo asks crisis expert Lanny Davis for his assessment of Weiner's hastily assembled press conference:
"Without Huma being next to him, it'd be a much different conversation. This is a huge, huge, meaningful presence by Huma," says the special counsel to former President Bill Clinton and longtime friend of Weiner's wife, Huma Abedin. "There will be voters that might be turned off by this and I'm sure there are. And, they have a right to be. But, there are also people that will find sympathy in the two of them fighting through this."
Click here to read the full article.
__________________________________

Is Janet Napolitano leaving the worst job in Washington as head of Homeland Security?
Washington Post – by Dan Zak, 7.13.13
A Nexis database search for references to the "worst job in Washington" and "worst job in politics" turns up many top positions in the capital, including: the vice president, the president's chief of staff, speaker of the House and majority leader during this current Congress, and, for several years in the 1990s, the job held by lawyer Lanny J. Davis, who was special counsel to Bill Clinton during his various scandals.
"I had to absorb the poison and the nasty stories and questions about anything controversial," says Davis, now an attorney specializing in crisis management, who remembers constantly running between the Executive Office Building and the Oval Office to throw himself on the latest bombshell. "As I was walking down the hall [of the West Wing], I would see doors closing. I was like a walking infection. People did not want me to walk past their offices with the doors open."
Click here to read the full article.
__________________________________

"Clinton White House Crisis Manager Dings Obama's Message Team", by Frank James, NPR, 5.13.13
Lanny J. Davis, a former special counsel for President Clinton, is a man who knows something about managing a White House crisis. And he isn't exactly impressed by how President Obama's aides have handled the fallout from numerous crises, from Solyndra to Benghazi and now with the Internal Revenue Service controversy.
"Honestly, I voted for Obama. I support his policies," said Davis, who was a special counsel during Clinton's second term and has that, among other things, handles messaging when things fly apart for his clients.
"His crisis-management communications team is absent without leave. Ever since we lost the message on health care, I've wondered if there's anybody there trying to get out in front on the facts. And I haven't seen any evidence" of it, he said.n Russ LLP to map out a crisis strategy for one of their clients in what became known as the Rent-Way case.
For full article, click here.
_______________________________

"Lanny J. Davis, Crisis Consultant to the Stars", by Andrew Goldman, New York Times Magazine, 4.19.13
In your book "Crisis Tales," you write about helping embattled clients like Martha Stewart, Charlie Rangel and Penn State. Did you clear it with them first?
No, I didn't. I sanitized with a Simon & Schuster lawyer anything that even came close to attorney-client privilege. I knew that once I ask them, I have to accept edits, and once I accept edits, it's not my work any longer.
How did these people who hired you to manage their scandals feel about all their old skeletons being dredged up again?
I chose chapters that vindicated the person that I was writing about. I've gotten all positive reactions.
For full article, click here.
_______________________________

"Clinton confidante Lanny Davis weighs in on social media", by Matt Chandler, Social Madness, Buffalo Business First, 4.25.13
As I prepared for my interview with former White House Special Counsel Lanny Davis, I had a burning question on my mind, though it had little connection to his planned trip to Buffalo next week to promote his new book, "Crisis Tales."
Davis is an attorney who has built a career as the go-to guy when things get ugly — a crisis manager. It's a reputation that he solidified when he was brought in to the West Wing back in the 1990's to act as the fireman for the White House and his longtime friend Bill Clinton.
For full article, click here.
__________________________________

"Lanny Davis on the basics of crisis management", by Patrick Gavin, POLITICO, 3.13.13
Lanny Davis knows a thing or two about handling crises, perhaps most notably from his time as a White House special counsel for President Bill Clinton.
"That was a major challenge to crisis management," Davis told POLITICO about his time in the White House from 1996 to 1998.
And now, Davis, who launched the public affairs firm Purple Nations Solutions in 2012 along with former Republican National Committee Chairman Michael Steele, is putting his best advice into what could be interpreted as a self-help book for politicians: "Crisis Tales: Five Rules for Coping With Crises in Business, Politics, and Life."
For full article, click here.
_______________________________

IRONPRO INTRODUCES CRISIS MANAGEMENT PROTECTION TO MANAGE UNFORESEEN EVENT RISK EXPOSURE
Lanny J. Davis' Group Named To Offer Crisis Expertise With Protection of Attorney Client Privilege
Hamilton, Bermuda, April 18, 2013 – IronPro, the U.S. professional and management liability unit of Ironshore Inc., has introduced an insurance program to provide insureds with coverage for crisis events that pose potential public image risks. The product, "Ironshore CrisisShield," provides insureds with coverage for professional service expenses relating to the development of response strategies that will potentially mitigate adverse reputation consequences of certain specified risk events.
CrisisShield is available by endorsement to IronPro insureds and covers pre- and post- crisis management event costs incurred by these services. Lanny J. Davis, former White House Special Counsel, and Mercedes Colwin, a managing partner for Gordon Rees, a national law firm, will deliver these professional services.
Click here to read the full press release.
__________________________________

Scene at the 2013 Strategic Growth Conference: Lanny Davis discusses why you should never say "no comment"

Lanny Davis has worn – and continues to wear – many hats.
In addition to serving as a contributor to Fox News and a commentator and analyst for MSNBC, CNN, CNBC and network TV news programs, Lanny is a lawyer, crisis manager, consultant and published author.
Lanny served as a special counsel to President Bill Clinton and spokesperson for the President and the White House. Later, he was appointed to the five-member Privacy and Civil Liberties Oversight Board by President George W. Bush. He also served three terms, from 1980 to 1992, on the Democratic National Committee's Executive Committee and as chairman of the Eastern Region Caucus.
Click here to read the full article.
__________________________________

WaPo: Media continues adoring 'purple' Washington insiders
Washington Post – by Erik Wemple, 1.18.13
The media savvy of Lanny Davis and Michael Steele continues resoundingly. Last June, the two Washington insiders launched Purple Nation Solutions, a "strategic communications and public affairs firm." "Purple" means bipartisan, as in a melding of red and blue America, and the media craves this K Street appeal for aisle-crossing harmony. Cable news, accordingly, gave these Washington entrepreneurs a plush runway to talk about bringing the country together. It was great publicity.
More such exposure happened this morning at McCormick & Schmick's on K Street NW. A breakfast-cum-panel discussion titled "The Media and Beltway Gridlock" addressed the evergreen question of why politicians in this town can't get along. And just who would be the perfect guests for that topic? Lanny Davis and Michael Steele of Purple Nation Solutions.
Click here to read the full article.
__________________________________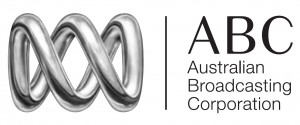 Australian News: Former Clinton advisor welcomes Obama victory
Australian Broadcasting Corporation – Leigh Sales, 11.7.12
TRANSCRIPT:
LEIGH SALES, PRESENTER: Democrats are celebrating President Obama's re-election after a rocky first term and hoping his second term will allow him to push through more of his agenda. I was joined a short time ago by a former advisor to President Clinton, Lanny Davis.
Lanny Davis, when Barack Obama got up to make that victory speech tonight, it was a moment that perhaps many Democrats feared they wouldn't see after that difficult first term.
LANNY DAVIS, FORMER CLINTON ADVISOR: Well we certainly were somewhat pessimistic when we saw unemployment shoot up and not drop below eight per cent. But the last six months there's been a shift in public opinion and at least a perception that things were getting better. As occurred in President Reagan's first term after the recession of 1982, he actually had as his theme Morning in America while there was still a bad economy and I think Barack Obama got lucky as well as a very skilful campaign in order to build this victory tonight.
Click here to watch the video and read the full transcript.
__________________________________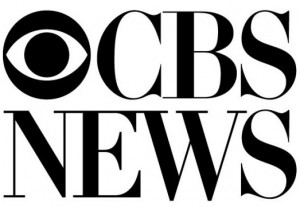 CBS: Behind the closed doors of Washington lobbyists
CBS Sunday Morning – by Sharyl Attkisson, 10.07.12
(CBS News) Members of Congress are widely regarded as the nation's shakers and movers. But behind them, unseen, are a powerful force of lobbyists shaping everything from the national dialogue to the actual laws Americans will have to follow. Sharyl Attkisson gives us a rare and exclusive peek behind the sometimes shadowy lobbyists' curtain in Washington, D.C.:
Click here to read the full article.
__________________________________

Bipartisanship: Can this troubled marriage be saved with the help of Purple Nation Solutions?
Mayors & Cities Magazine – by: Charles Fredeen, 7.24.12
Rarely does anyone talk to one another across the political divide that separates the House and Senate chambers. Yet, if this country is to move forward, there has to be an on-going dialogue between Republicans and Democrats to breach the toxic political chasm that exists in the country and between the parties. And now stepping up into the fray is a group of in-the-know individuals who think they might have the solution. It's called the Purple Nation Solutions and maybe, just maybe, might offer some results. Yes, Republicans and Democrats coming to grips with the nation's problems and trying, together, to come up with solutions. Unbelievable?
Purple Nation Solutions is a joint venture among former President Bill Clinton's special White House counsel Lanny J. Davis; former Republican National Committee chairman and also a former Maryland Lieutenant Governor, Michael Steel; and Eleanor McManus, an Emmy award-winning professional who was senior producer on CNN's "Larry King Live."
__________________________________

A New Book on DSK Is Sympathetic and Supportive of His Accuser
Washingtonian Magazine – by: Carol Ross-Joynt, 6/1/2012
Do you remember DSK? Of course you do. The trials and tribulations of Dominique Strauss-Kahn, the disgraced former head of the IMF, are a scandal story that keep on giving. Last week marked a year since he was arrested after a maid at New York's Sofitel hotel, Nafissatou Diallo, claimed Strauss-Kahn raped her in his hotel suite. That arrest dashed any hopes he had of becoming a presidential candidate in France.
__________________________________

Lanny Davis Was More Influential in DSK Case Than Once Thought
U.S. News – by: Elizabeth Flock, 6/1/2012
Lanny Davis has had clients as varied as Bill Clinton, Washington  Redskins Owner Dan Snyder, and Martha Stewart. His political connections  include George W. Bush, a Yale fraternity brother, who once  helped him score a ride aboard Air Force One.
__________________________________

Washington lawyer Davis joins Dilworth Paxson
Philadelphia Inquirer – by: Chris Mondics, 3/5/2012
Lanny Davis, a longtime spokesman for prominent Washington Democrats, has affiliated with the Center City law firm of Dilworth Paxson L.L.P. and will practice out of the firm's Washington office, where he will focus on "legal crisis management," the firm announced.
__________________________________

Former White House Special Counsel Lanny Davis Joins Dilworth Paxson
Press Release – Written By: Dilworth Paxson LLP, 3/5/2012
Dilworth Paxson LLP today announced that Lanny J. Davis has joined the firm as Special Counsel in the Washington D.C. office, bringing to the firm his unique "legal crisis management" practice, combining law, media, and politics.
__________________________________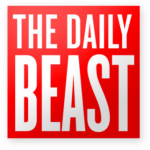 The Daily Beast – by: John Solomon, 3/5/2012
The theater-style, fluorescent-lit classroom at Harvard University's law school was virtually silent on a crisp fall afternoon. And why not? It's not every day that law students get the chance to see one of America's most famous defense lawyers assume the role of prosecutor.
__________________________________

DSK-Diallo : les coulisses d'une enquête «bâclée»
LeFigaro in Paris – by: Adele Smith, 2/6/2012
Ambition, amour-propre, arrogance: dans un livre captivant à paraître mardi sur les dessous de l'affaire DSK, le journaliste d'investigation américain John Solomon raconte comment les principaux personnages se sont laissé dépasser par ce drame hors mesure. Son enquête très étayée montre qu'un procès pénal aurait dû avoir lieu, même s'il serait impossible d'en préjuger l'issue finale. L'ancien journaliste de Newsweek expose les erreurs commises au fil de l'histoire par les uns et les autres, en particulier l'équipe du procureur Cyrus Vance. John Solomon a eu accès aux courriels échangés entre les procureurs et l'avocat de la femme de chambre, Kenneth Thompson, ainsi qu'à l'enquête menée par le très discret avocat du Sofitel, Lanny Davis.
__________________________________

Former Clinton admin. special counsel: Why isn't the WH defending Holder?
The Daily Caller – Written By: Matthew Boyle, 12/6/2011
Democratic lawyer–lobbyist Lanny Davis, who served as a special counsel to former President Bill Clinton, told The Daily Caller that he thinks the calls for Attorney General Eric Holder's resignation over Operation Fast and Furious are "ludicrous and partisan."
__________________________________

American Lawyer – by: D.M. Levine, 11/2011
Lanny Davis is racing down K Street on a swelter-ing day in early August—late for an interview at ABC News. That line, the one about how D.C.-is-worse-today-than-he's-ever-seen-it-before, is his main talking point of the moment; it's an idea he first tested out in a column for The Hill the day before and a point he went on to make almost verbatim on his ABC World News appearance, later that day as a guest on MSNBC, to this reporter in his car, and even to an old acquaintance he hap-pened to run into.
__________________________________
Legal Business – US Profile, 10/2009
The career of Lanny Davis, a Washington, DC-based disputes partner at Orrick, Herrington & Sutcliffe, has been anything but ordinary.
__________________________________

Lanny Davis: TV Democrat, litigator, corporate defender: Former White House counsel on 'legal crisis'
The Hill – by: Bob Cusack, 1/20/2004
In CNN's green room during the Monica Lewinsky scandal, Lanny Davis approached Sen. John McCain (R-Ariz.) and held out his hand.  But McCain refused to shake it.